As we move ahead in explaining what our Amazon Marketing Services can do for you, let's learn about an amazing selling concept. FBA is the acronym for Fulfillment by Amazon. While working on Fulfillment by Amazon (FBA), you store your products, procured from different sources, in Amazon's fulfillment centers, and Amazon picks, packs, ships, and provides customer service for those products.
FBA can help you scale your business and reach more customers than traditional means. Therefore, for most of the Amazon business it is the right strategy to start with. Below are the details involved in this process. Are you already an Amazon seller wanting to take your business in the next stage? Feel free to ask one of our team.

How to send your products to Amazon
Amazon has about 100 warehouses across the U.S., which cater to the needs for Amazon FBA, some of which are over a million square feet. There are equally many different warehouses scattered in all the EU marketplaces that Amazon currently operates (UK, Germany, Italy, Spain, France, Netherlands, Sweden, Poland and many more).
There is some key information according to www.junglescout.com about Amazon. Our Amazon Marketing Agency has got them predigested for you. We present them beneath.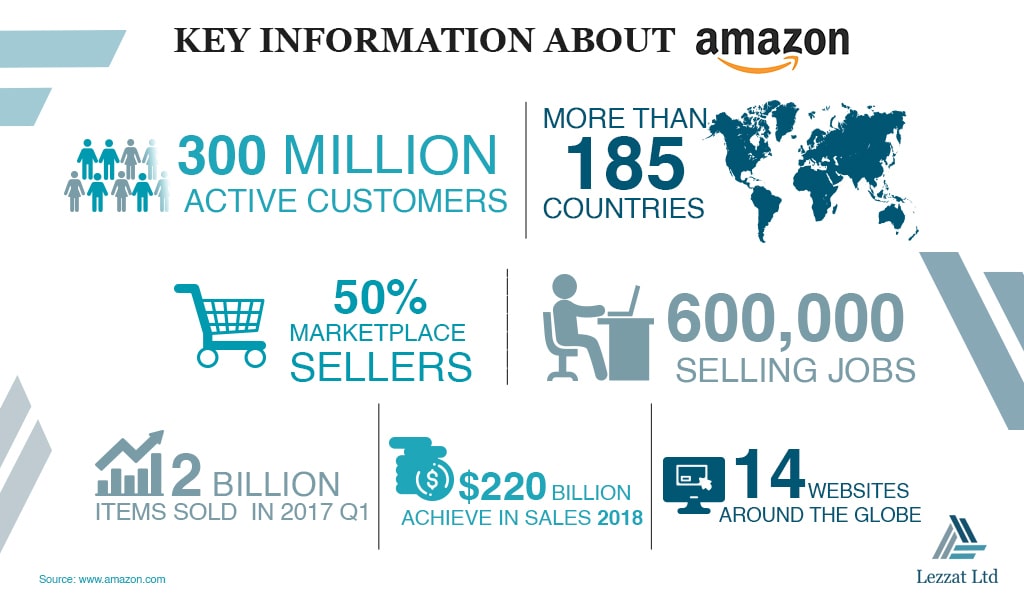 Amazon sorts and stores your products
Once your product is received by Amazon, they will sort according to the nature of the product and add them to their inventory system. These products are then stored safely in their warehouses. On the off chance that anything gets damaged during handling by the warehouse staff, Amazon will reimburse you for those damaged items.
Here is a useful tip: Always ask your freight forwarder to obtain a signed Proof of Delivery from Amazon upon delivery of the goods to the Amazon warehouse.

Real Time Inventory Updates
Amazon takes care of the entire transaction for you. They take the payment from the customer and update your inventory accordingly. There are slight changes in terms and conditions based on your region, for instance Amazon FBA UK policies would be different from the ones in the USA Marketplace.
Shipping of the Product
One of Amazon's warehouse staff (or automated robots) grabs the relevant product ordered by a customer from the storage shelf, packs it, and ships it to the customer whose address is appearing in the details picked by the system while processing customer order. They then proceed with sending the tracking number of the order to the customer so that they can easily track where their order is.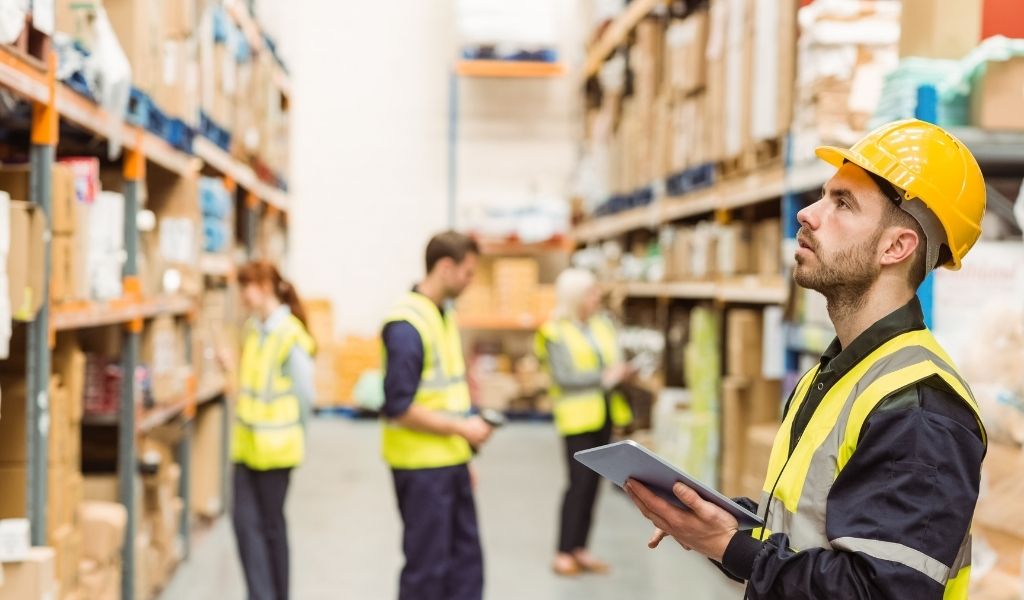 Amazon Customer Service
Once the product is delivered to the customer, Amazon makes follow-up contact on the communication details provided by the customer and makes sure that they are satisfied with the shipment. Amazon also handles any returns by the customer or any queries which the customer has regarding the product.
Payment for Sales
Every two weeks, Amazon totals up all your sales, deducts your seller fees, and deposits your profits directly into the bank account provided by you while registering with Amazon.
The above-mentioned procedure sounds easy. However, all of this comes at a price that is characterized as Amazon FBA fees. Amazon charges a fee for its storage facilities as well as fulfillment fees. However, this fee includes Amazon's stellar 24/7 customer service, the cost of shipping goods to customers, and access to one of the largest and most advanced fulfillment networks in the world.
To know about the deduction and charges, you need to look out for the T&Cs for your country. For instance, Amazon FBA UK charges would be different from what is being applied in other countries.
Here is a small overview of all points mentioned above.
https://services.Amazon.co.uk/services/fulfilment-by-Amazon/how-it-works.html


Thing's Seller is responsible for
Choosing products to sell.
You can sell just about anything you like, but if you want to avoid excessive fees, make sure you choose products that will sell quickly and hence reduce the Amazon storage fee for you.
Ensuring inventory in stock.
You will need to check your inventory levels available in the Amazon warehouse regularly to make sure your products stay in stock and meet the quantity of orders made by customers within time.
Marketing and advertising your products.
If the product you are selling pertains to highly ranked brand name products, you may not have to do this. But in case you are selling your custom-made products or products tailored to meet specific customer needs, you will need to make sure people can find them easily in the massive data available on the internet. Don't know how? Click here to find out how our services can meet your needs.
Sending products according to Amazon FBA rules.
Amazon has very strict rules when it comes to sending your inventory to their warehouses. Make sure you are fully up to date with their carton, pallet & product packaging regulations to avoid unnecessary fees and delays.

Conclusion
There you have it, you now know what Amazon FBA is and what it can do for your business. If you want to learn more about how our Amazon Marketing Services have been assisting our clients with their FBA business, have a look at our dedicated page or reach out to a member of our team and we will happily get your questions answered.
Did you find the information in this blog you were searching for? Is it time to start selling as an FBA seller in Amazon?
Please consider to Like&Share!