Algorithms rule almost everything we do online, and for Amazon SEO, the Amazon A9 Algorithm is no exception.
Luckily, with a bit of information, it's perfectly possible to turn this to your advantage to optimize your Amazon SEO strategy.
In this guide, we'll cover all you need to know about the Amazon A9 ranking algorithm.
If you're still unsure how to work your Amazon SEO strategy, contact a top Amazon Marketing Agency in the UK, such as Lezzat.
What is the Amazon Ranking Algorithm (A9)?
The Amazon A9 Algorithm brings together vital metrics to decide where a product should rank in relation to a search query.
It uses performance and keywords to decide how likely your product is to sell based on a customer's intention.
In some senses, it functions much like Google's algorithm for its search engine. But, there is one key difference: people are searching to buy.
As such, Amazon must determine if your product matches a search and, if so, whether a consumer will want to buy it.
For example, if you search on Amazon for "dog eye drops", the most relevant products will be just that: eye drops for dogs.
But are they eye drops for dryness or infection? Amazon doesn't know, so it must determine what's more likely, or show both.
Also, the search contains the term "eye drops". Does that mean human eye drops are relevant?
Probably not because the customer wants eye drops for dogs.
Better to have an example of the Amazon A9 Algorithm in action, by clicking here.
Despite products being tagged as eye drops, the Amazon A9 Algorithm decides they're not relevant.
Amazon Ranking Metrics
The ranking algorithm uses various metrics to decide a product's relevance to a search. Here's a brief overview of the most important.
Revenue Per Click
This is arguably the driving force behind Amazon's rankings.
The site gets revenue for every sale, so, logically, it wants to show the most relevant products.
Although not influenced directly by the seller, a seller's performance can impact ranking because customers often see constructive reviews as reasons to buy.
Purchase Likelihood
Purchase likelihood is a potential contract between a buyer and a seller.
If a seller has something a customer wants to buy, and it matches their needs, the purchase likelihood is high.
As a seller, you can use your Amazon SEO strategy to boost your chances.
Purchase comes down to performance and keywords. Both are in your control, but one more than the other.
Keywords form the basis of Amazon SEO. After all, without them, your product won't show up in any searches.
Your product's performance comes from its click-through rate, conversion rate, and sales.
Add to this your reviews, and you're looking at the main KPIs of any Amazon seller.
Developing your Amazon SEO Strategy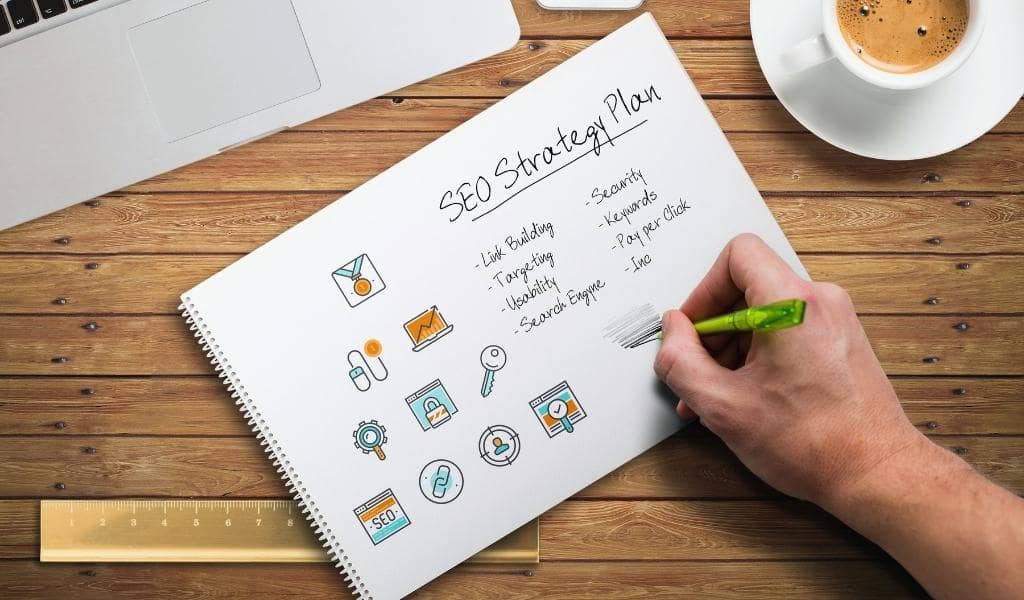 So, the Amazon A9 Algorithm determines where your product appears in relation to a search.
The algorithm filters by keywords and then ranks by performance.
Simple, right?
At a brief glance, yes. Algorithms are incredibly complicated things, but we don't need to get deeper into A9 to understand how it works.
Knowing about keywords and performance is enough for any seller to build their Amazon SEO strategy.
Research and Optimise Keywords
As mentioned, keywords form a basic component of Amazon SEO.
You can't fully complete this step until you write your listing content, but it's best to have some keywords ready to use.
There are a few ways to go about this. There's the autocomplete function in the search box, which will tell you key words and phrases.
It's a brute force method, but it's enough to start.
Alternatively, you could browse competitors' listings and customer reviews.
Again, it's a bit of a long-winded method.
Finally, you could work with a full-service Amazon agency, we provide such Amazon Marketing Services.
We can do keyword research for you in a more streamlined and targeted way. Doing so gives you a much firmer foundation on which to build your listing.
Create Killer Listings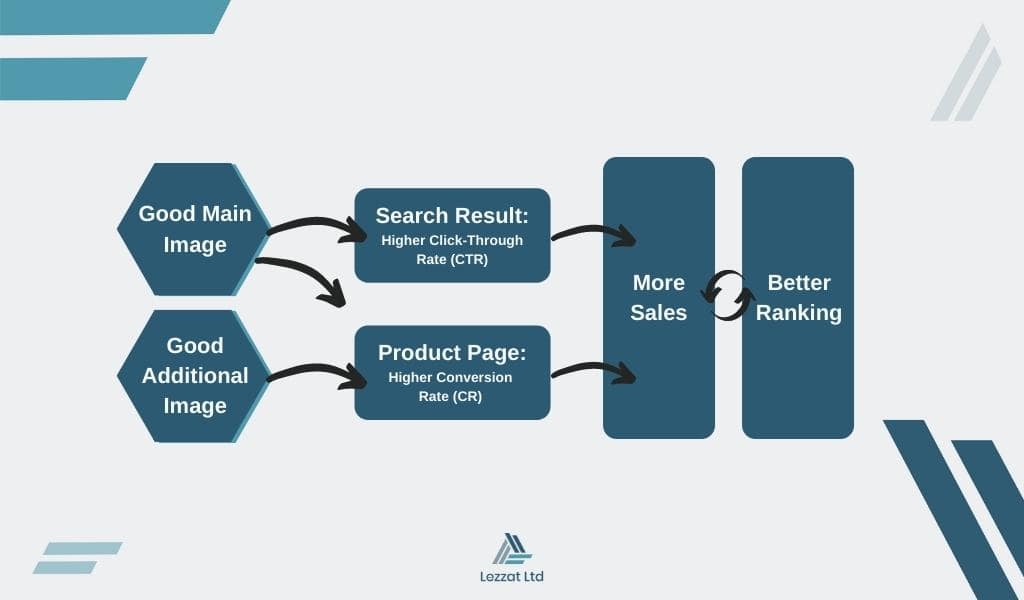 Once you have your keywords, it's time to build an amazing product listing.
Remember, don't focus only on your main image. All the images along with a professional video can highly boost your sales and ranking overall.
You should include keywords as part of your Amazon SEO strategy in key places, such as the title, description, and image descriptions.
Combine this with Amazon Product Photography and maybe a video, and you're well on your way to an optimised listing.
If you need professional photography for your listing, get in touch and we can help.
We've previously written in more depth about creating the perfect Amazon listing. Check out that post for more information.
Launch and Maintain
After putting together a standout listing for your product, it's time to release it into the wild.
As we mentioned, performance helps your Amazon ranking, so your new product will inevitably be bottom of the pile right now.
Luckily, you can use Amazon's Vine program or Early Review program to get some helpful feedback.
Vine can provide you with up to 30 reviews, and providing your product is worthwhile, this number of 5-star reviews will make a big difference.
Then you need to look at things like a PPC campaign. While it won't affect your organic Amazon ranking, it can bring in more reviews to boost your product.
Maintaining your listing involves reviewing keywords to see if they're still performing.
You should also review your Amazon images to ensure it's always fresh and new.
Your Amazon Ranking
Over time, your keywords and performance will improve your ranking results on the Amazon A9 Algorithm.
The main goal is to get to page 1, as we all know no customers really go past it when searching for a product.
Keep up with your reviews and ensure you answer questions and concerns. It all feeds into your performance ranking.
Conclusion
You are now in position to get a grasp of how important you SEO tactics, keywords and listings are for your Amazon business.
It may take time to optimize and consistently update them, but when we are talking about online presence, ranking is the key factor here.
We're an Amazon Marketing Services company with intimate experience of the Amazon A9 Algorithm.
Our expert Amazon specialists can help with everything from Amazon Product Photography to keyword research.
Get in touch to see how we can revolutionise your listings.
Are you now able to understand the basics of how the Amazon A9 Algorithm can improve your Amazon sales?
It may seem complex, but that's why Amazon Marketing Agencies exist in first place.
Please consider to Like&Share!