Almost every product sold to customers is packed in plastic or carton. As an e-commerce business, this is something to account for when you start selling in other countries.
In this article, we will dive into the EU packaging law and help you to understand the requirements in the biggest EU countries.
What is this Packaging Act?
In 1994 the EU decided every EU country should recycle packaging material. In 2025 all EU countries together should recycle 65% of all product packaging. It's up to the member states how they implement the regulation.
Therefore every country uses a different system. In the United Kingdom, for example, you only have to register when you reach the threshold of 50,000 kilos.
Especially with plastic packaging material, this takes quite some time to reach.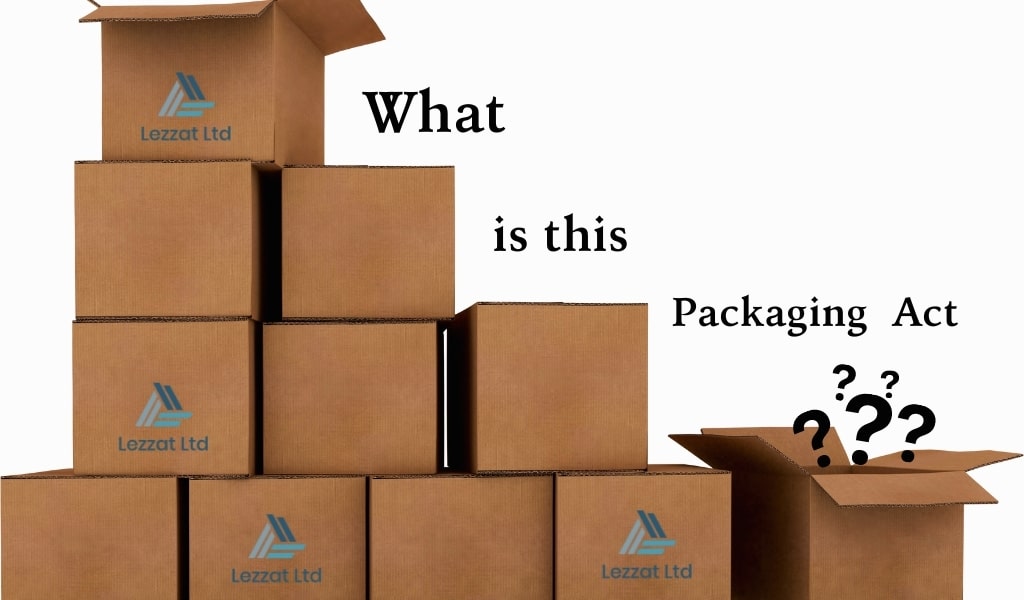 German Packaging Act
When you ship products to the German market, you are obligated to register in the National Register (Zentrale Stelle). This is a public register that is accessible for your competitors as well.
If you're reported for not complying, your product listings on marketplaces like Amazon will be suspended and you can receive a fine of up to € 200,000.
Next to the national registration, you have to contact a recycling manager who will recycle your packaging materials.
This requires annual filing of all packing material brought to the German market.
French Packaging Act
In France, the rules are a lot alike to the German ones. You have to sign up with a recycling manager who will register you in the national register.
When you sell less than 10,000 products a year to French customers, you only pay € 80 per year. When you sell more than that, you will have to annually file the amounts of packaging material (just like in Germany).
One more thing: don't forget to print the Triman on your packaging material to be fully compliant. You can download the SVG file here.
Attention! Selling through a Marketplace
Are you selling your products on a marketplace like Amazon, eBay or Zalando?
From 1 January 2022 in Germany and 1 July 2022 in France the marketplace will require you to sign up at a packaging register.
If you use Amazon FBA (Fulfillment by Amazon), your products will be shipped by Amazon. They will use their own carton boxes to pack your product. Until the 1st of January 2022 Amazon is obligated to file this material in France.
From the 1st of January 2022, you will become responsible for this. In Germany, this will start on the 1st of July 2022.
To summarize, you as an e-commerce seller will have to take action. To ease the amount of work we listed 5 concrete steps for you to take.
Check your packaging
What is it made of and what is the weight? When you sell hundreds or thousands of different products, it will take quite some effort to weigh each individual packaging.
Your supplier has to know the weights though. Just ask them for an overview.

Make your packaging more sustainable
When you know the amounts, ask yourself this:
– Can I swap thick carton for a lighter variant?
– Can I use less plastic?

Plastic is a necessity for food and fresh products. But a pair of shoes can be sold in just a carton shoe box.

Make sure your packaging is printed with the right recycling icon
This can be the Green Dot or the Triman, depending on the countries you sell in.

Check whether or not you have to be registered for a recycling scheme
You can contact Amazonsellers to learn in which countries you are required to register and annually file your amount of packing material.

Share your efforts
When you are all done, you have taken care of your packaging waste and helped to make the world a better place.
Don't forget to let your customers know about this! Share something like: "We participate in a recycling system to ensure all of our packaging material will be recycled properly.
Our company contributes to saving the planet."
Conclusion
This blog was written by Jochem van Heek, co-founder of Amazonsellers.
If you need any help or advice to comply with the local Packaging laws, don't hesitate to contact Amazonsellers.
Is there any more questions that may came ut to your mind? Did you find this blog informative for your next packaging?
Feel free to contact us, if there are more you wish to know.
Please consider to Like&Share!